"Best of ONLINE" Collections
The "Best of ONLINE" Collections are bundles of Retrievers ONLINE articles on specific topics. Currently there are 10 Collections. You can read about the available Collections below. Since all the Collection articles are in a pdf format, you can download and print the articles just as they would have appeared in the Retrievers ONLINE magazine. More Collections will be added so watch for them on our Facebook page or here on the Facebook page excerpt on the Home page. Check back often for new Collections and new "free" Online articles.
Read this if Purchasing first time
At the present time, you can only purchase one collection at a time. You will be asked to fill-in some basic order information. You then Finalize your Payment using secure check out with PayPal. You do not need a PayPal account but can use VISA, MASTERCARD, AMEX, DISCOVER, BANKCARD or your PAYPAL account. You should receive and be able to view your Collection as soon as payment is finalized. You can find your Collection by going to My Account on the HOME page (upper right) after LOGIN. Click on Collections on the left. This is where your Collections will always be available in pdf format.
Already bought a collection?
If you have already purchased your collections, you can always view your available Collections after LOGIN (upper right on HOME page), go to My Account and then Collections.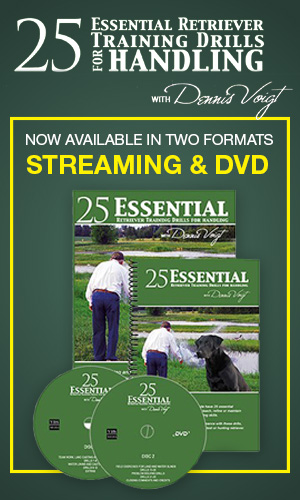 Watch Bill Hillmann's review here
Read about DVD contents here
Order now from Ybs Media here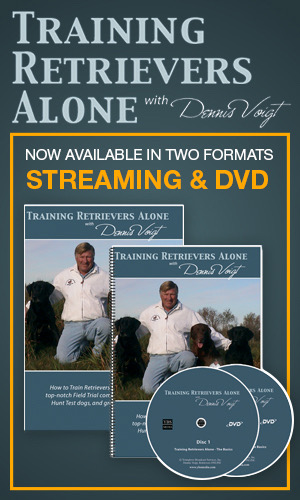 Read Training Retrievers Alone
DVD Review here
Order from YBS media here
Retrievers ONLINE
Back Issues
We still have a selection of the valuable Back Issues of Retrievers ONLINE
To find out which issues are still available and costs click here
Currently we have a website launch sale and discounts available.
If you have never seen an issue of Retrievers ONLINE, you can view a complete issue here.